Lawrence Alloo BCom - Managing Director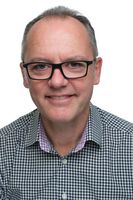 Lawrence is one of the founding Directors and Shareholders of Seperex Nutritionals and has been an active core investor and advisor in a number of biotechnology and health care companies and served on a variety of biotechnology industry forums.
Lawrence is a Dunedin born and educated and also has broad experience in corporate financial systems, information technology and company investment.
Lawrence is very passionate about the benefits Seperex's research and development brings to the general wellbeing of us all, and is actively involved in the product development programs and the promotion of products developed.