Melannie Butson - Accounts and Financing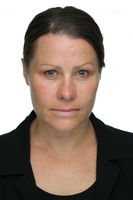 Melanie ensures the financial back end of Seperex runs smoothly and without fault.

Prior to joining Seperex, Melanie has worked for a diverse range of industries, so she brings a wealth of practical experience. Being a mother of two very active girls, she also knows the importance of being organised and getting things done on time.